Established, traded London, England (1880-1900), succeeded by A. Gallenkamp & Co. Ltd. when incorporated as a limited company. Trading from 17-29 Sun Street, Finsbury Square, London, EC2. Telephone: Bishopsgate 5704, makers of scientific instruments and apparatus and laboratory furnishers.
traded at 19/21 Sun St., Finsbury, London, England and Issued first catalogue of scientific instruments, exhibiting at the Physical Society's Exhibition
British Industries Fair Advert for Modern Laboratory Equipment – Laboratory Ovens. Manufacturers of Laboratory Furnaces, Ovens, Stirrers, Baths, Thermostats, Incubators, Centrifuges, Balances, Weights, Clamps, Scientific Glassware, including Graduated Benchblown, Sintered and Interchangeable Standard Ground Glass Joint Apparatus; Scientific Instruments, Laboratory Furniture, Research Apparatus. (Scientific and Optical Section – Olympia, Ground Floor, Stand No. A.1104)
Shares listed on London Stock Exchange
traded from Technico House, Christopher Street, London EC2, England and at Widnes, Lancashire and Stockton-on-Tees, Teesside; preceded by A. Gallenkamp & Co., established 1880 (according to early letterhead).
Acquired by Fisons; the scientific instruments activities of the 2 groups would be strengthened by the new grouping
taken over by Fison Scientific Equipment, but using the Gallenkamp tradename and trading until 1995 as A. Gallenkamp & Company Limited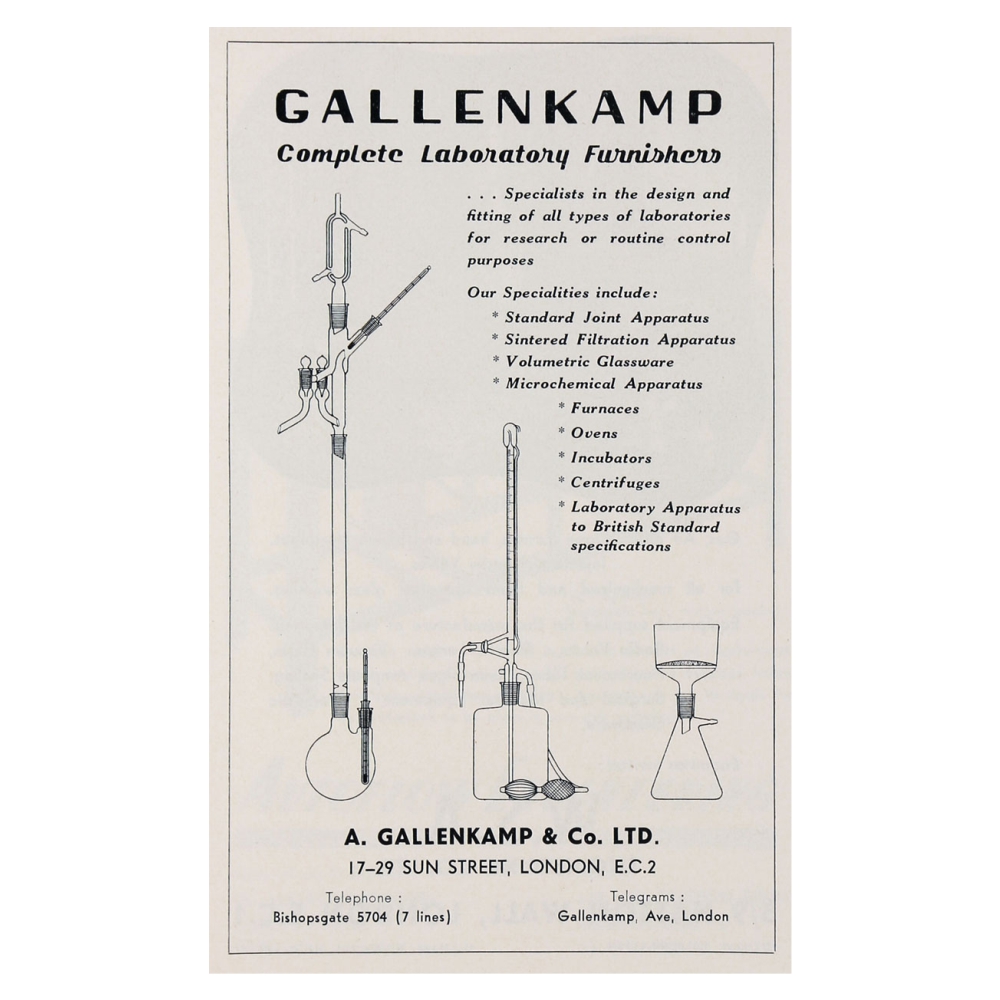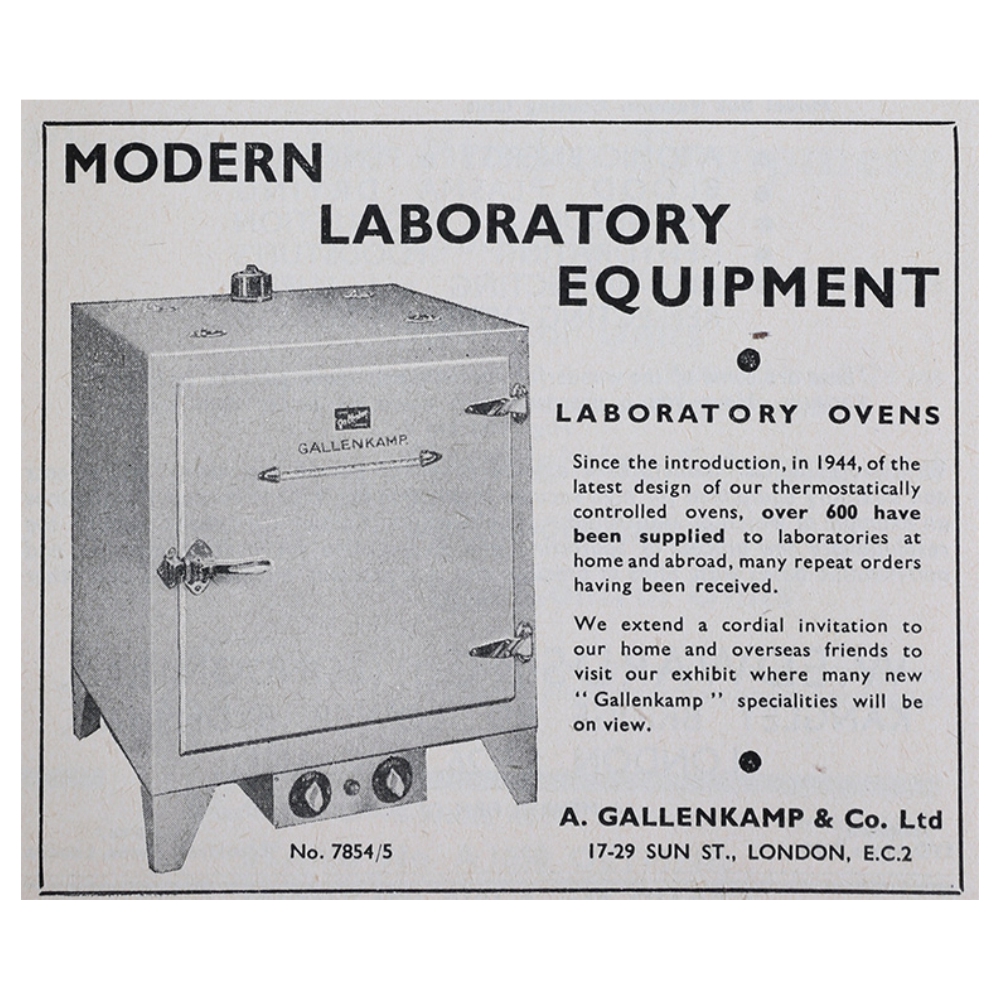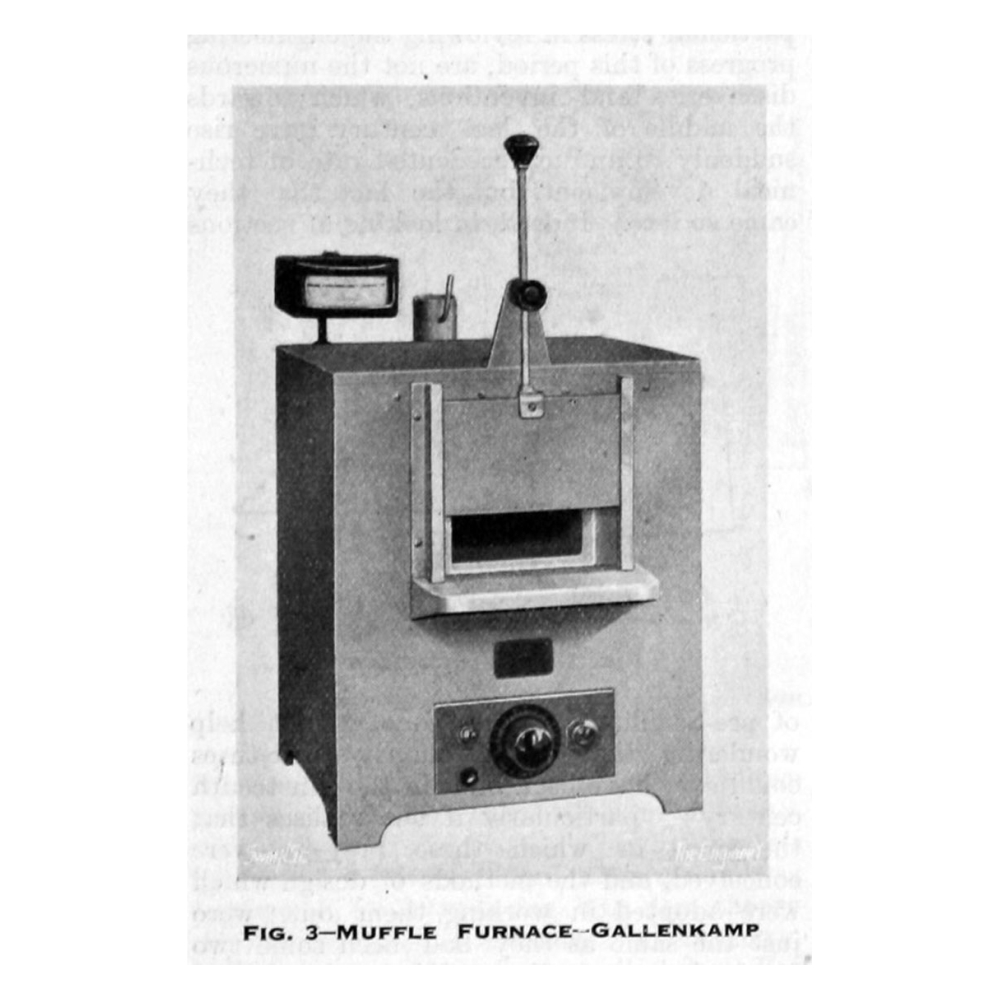 Gallenkamp was acquired by Scientific Digital Imaging in September 2018.
Sanyo Gallenkamp Plc's principal activity is in the manufacture of Life Science Equipment products.
During the separation from Sanyo Gallenkamp, the Gallenkamp trade mark and manufacturer products under the Gallenkamp brand.
Gallenkamp products are marketed and distributed in many countries around the world. Contact us for specific details of local dealers.